Took advantage of a little time to kill Saturday morning to finish up the painting on this guy.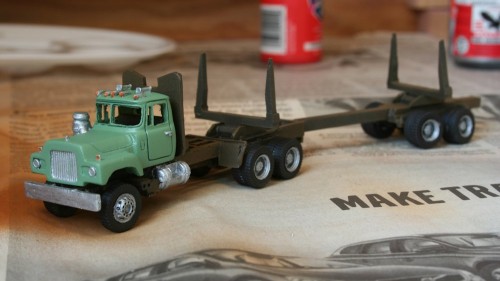 First I masked off the wheels and gave the frame a light misting with ModelFlex "Rust" to weather the frame and soften the start black colour. The cab body was airbrushed with a light green colour I happened to have on hand (in this case, PGE/BCOL Light Green). I think it's a good colour for a truck.
The details (wheel hubs, headlights, taillights, turn lights, horns, roof lights, etc.) were touched up with a fine paintbrush.