(See also Part 1 and Part 2 for a discussion of the standard ACR section house design and several photos of other examples, and also my scratchbuild of the Franz section house here, here and here.)
Here's another small handful of mostly abandoned but still standing section houses along the north end of the ACR courtesy of my friend Melody who rode the Tour of the Line with me back in the fall of 2013. She got several that I missed as we were shooting out opposite sides of the vestibule.
All photos Sept. 30-Oct. 1, 2013 by Melody Halliday.
Wanda (mile 188.3)
This one appears to be in reasonably good shape still with a metal roof and the grass has been trimmed at least somewhat recently, so someone was probably still maintaining this one as a private cabin.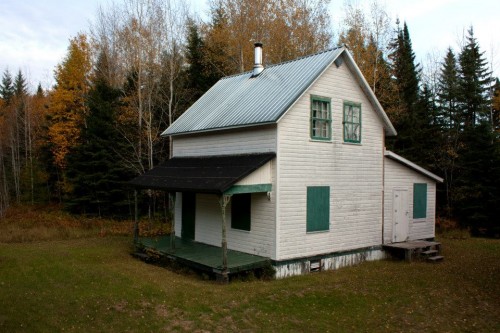 Hilda? (mile 207.7)
This one however, is definitely abandoned.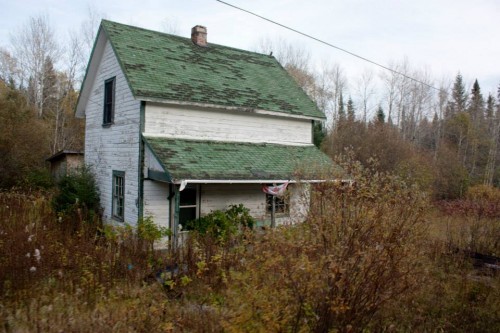 Akron (Mile 233.4)
This one also doesn't appear to have been occupied in a while.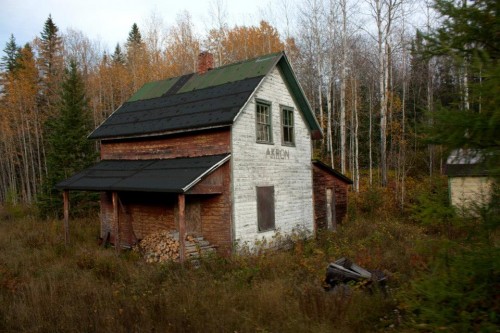 Langdon (Mile 239.1)
Also obviously abandoned, with broken windows and the porch roof is starting to sag.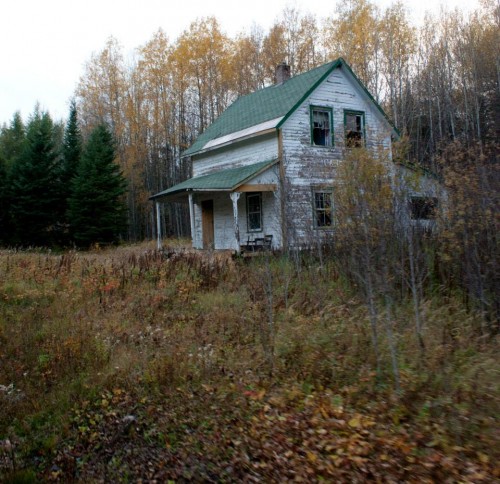 Norris (Mile 252.9)
Clearly privately occupied at least at some point, someone has enclosed the porch and left some stuff lying around, but it doesn't seem to have received any significant upkeep in a while.