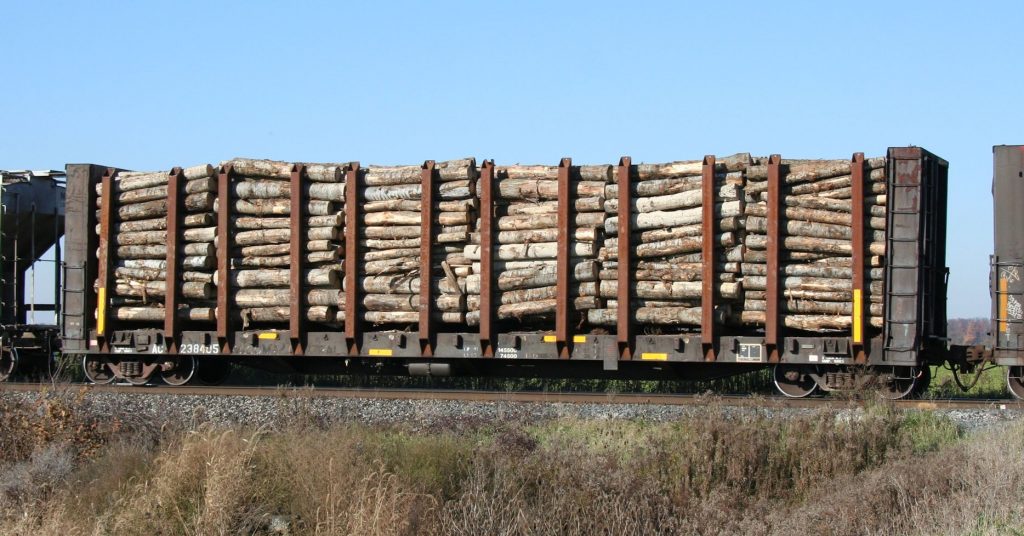 As mentioned in a previous post, blocks of loaded pulpwood flatcars have been common rolling though southern Ontario on CN M397 for the last year and a half since CN has put the south end of the former Algoma Central on mothballs. I believe that these are loaded on a busy log spur at Mead on the former ACR and routed around Lake Huron via Toronto and Chicago to get to mills in Wisconsin.
Most of these cars bear WC reporting marks, and are a wild variety of former CN-family cars from different groupings, including BC Rail, Duluth, Winnipeg & Pacific, CN, and even other Wisconsin Central and Algoma Central cars.
Most of the old Algoma Central-marked flatcars in the 2384xx and 2385xx series are also still in service, and also occasionally show up mixed in, although they are dominated in terms of sheer numbers by the hundreds of cars in the WC 237000-238xxx block.
Last Sunday's 4-car pulpwood block on 397 contained this treat for an ACR fan. AC 238405, formerly of AC 2401-2425 series built new for the ACR in 1975 as standard 52'10" bulkhead flatcars and converted to a pulpwood car by Wisconsin Central in 1998. The original lettering is quite worn, but you can still see the original "ALGOMA CENTRAL" lettering to the right of the new car number.