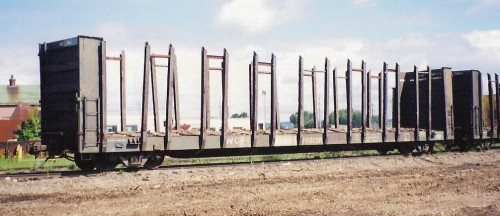 This pair of cars represents a group of what appears to have been about a 50 car series of WC flatcars that were leased from PROCOR in 1994.
These cars were originally built in 1974 by Marine Industries as part of a group of 160 cars for PROCOR in the number series UNPX 173020-173179. These cars are just over 69′ in internal length between the bulkheads.
In 2005 these cars were transferred back to PROCOR and renumbered with UNPX reporting marks again, but keeping their 38000 series numbers.
Both photos at Steelton yard in 2000.