Tag Archives:
AC 9607-9609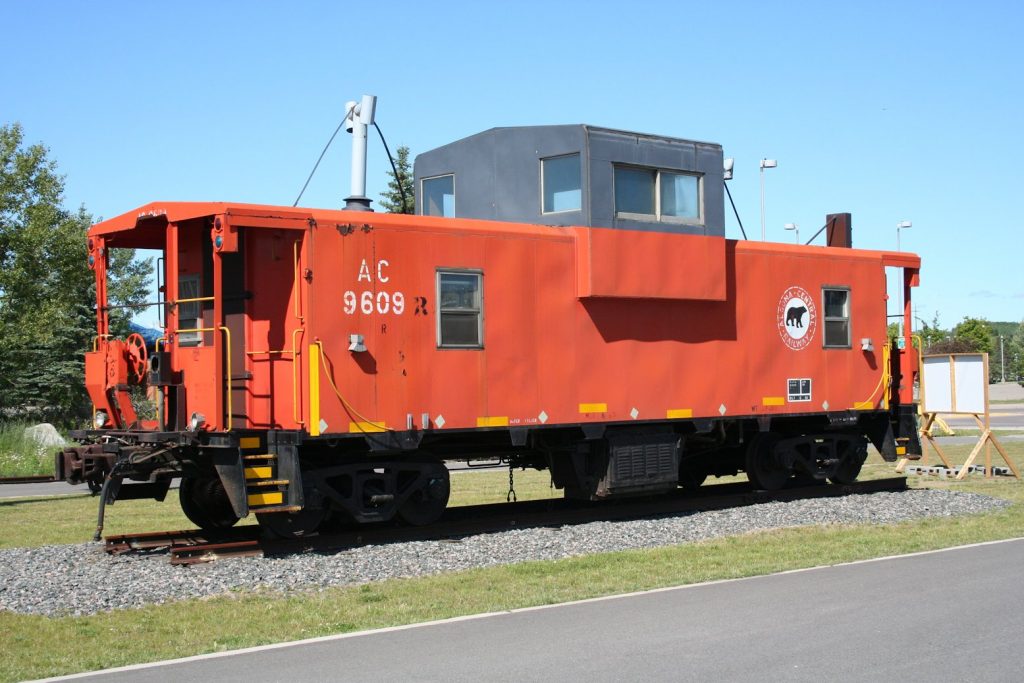 On my trip to Sault Ste Marie to ride the Tour of the Line, I got to see and photograph a few examples of surviving original AC equipment.
At the yard at Steelton was a string of 5 AC gondolas loaded with track panel sections for emergency track repair and replacement work.
A similar set of 5 gondolas was also on hand at Hawk Junction. Note that the closest car in this string is an older 48′ gondola!
These AC gons are extremely rare now. The only remaining examples are in maintenance service like these, having long been removed from any sort of revenue service. These could even be among the last 10 survivors (of the 52′ gons), although there could be a few more still in similar service on former WC lines.
Also at Steelton yard is one of the former AC steel cabooses (acquired secondhand by the AC from Canadian Pacific around 1990-91) and one of the AC's two original steel snowplows (although the plow has several years before been repainted into WC maroon and gold colours). These were screened by the gondolas and other junk and equipment from where the passenger train boards, but fortunately I got shots from the other side using my 200mm zoom lens on my July trip:
I also saw a few AC marked pulpwood flatcars on both trips, although it's hard to call these original survivors, since the grey AC 238100 series pulpwood cars were rebuilt from former CP cars in 1998, well after the Wisconsin Central takeover.
Also, though it was located much farther back in the shops area and wasn't accessible for photographs, heavyweight business car "Agawa" is still hanging around the former AC property. I have no information on the disposition of former AC business car "Michipicoten".
Finally, I'm not sure whether you can consider this a "survivor", but this old ex-Ontario Northland work boxcar was sitting in the weeds alongside a maintenance spur near the Oba lake "floating" trestles: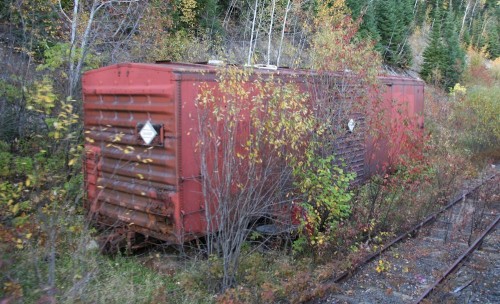 Not bad for 18 1/2 years after the end of the Algoma Central as an independent railway. (The WC sale was official on Feb 1, 1995.)