These storage boxes are a simple detail, but due to their position right at the top centre of the door (yep, the box is actually mounted right on the door itself) makes for a prominent feature on the A end of the car.
These boxes were used to stow mesh netting, which would be used to cover a load of woodchips to (try to) prevent the contents from blowing out of the car while in transit.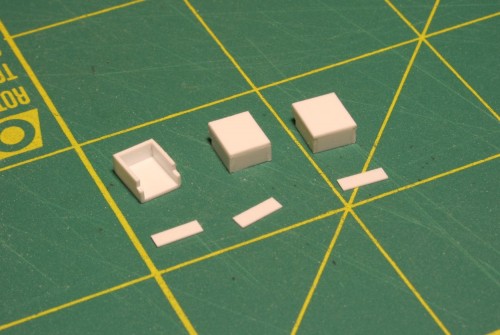 The boxes of course are straightforward simple construction, with a front cut from .020″ sheet and sides and bottoms cut from pieces of .020x.100″ strip. Of course the one wrinkle is that the box does come over the top frame of the door, so the top corners have to be carefully notched .040x.040″ to clear the frame but not leave any visible gap when finished.
The lids (installed after the assembled boxes were cemented to the end assembly) are pieces of .010x.080″ strip.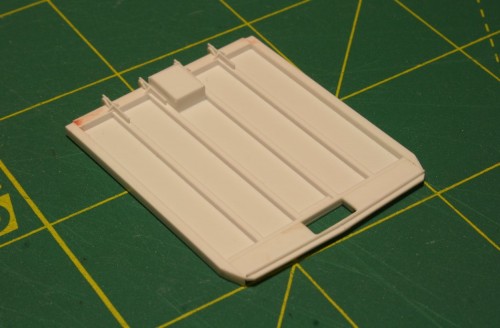 Here's one of the partly completed ends with the storage box installed.
Apart from grab iron and ladder details, my stack of parts is really starting to look like something now.