Rounding out our look at hopper cars in the Tilden iron ore pellet service over the last two weeks, is this look at the current cars in use in this service.
In 2004, the bulk of the cars in this service were leased hoppers from GATX. In my 2013-14 visits, the primary fleet was composed of cars leased from Helm Financial (HLMX), or subsidiary Helm-Pacific (HPJX).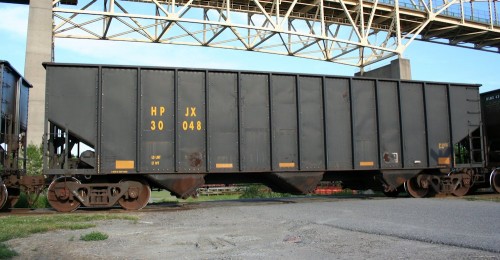 The most common cars in the train by far were these plain looking HPJX cars.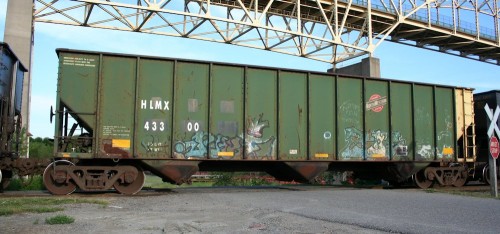 The next most prominent car by numbers were these former Chicago & Northwestern hoppers now marked with Helm's primary HLMX reporting marks. Apart from some graffiti on some of the cars, the original paint is in pretty good shape and you can see the Trinity Industries builder's logo above the middle hopper bay.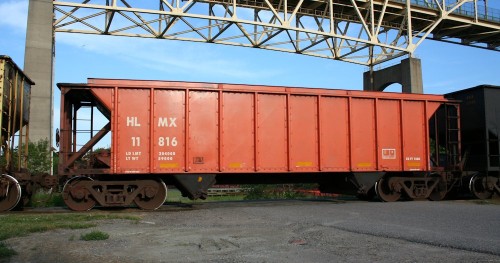 There was also a small handful of these interesting little twin bay hoppers, which really stood out from the rest of the train due to both their striking orange colour and comparatively small size compared to the large three bay cars. I photographed at least five of these in this one train.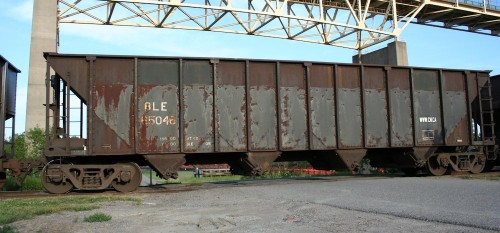 While the train was primarily leased cars from Helm, rounding out the mix were a few odd CN family cars including a pair of Bessemer & Lake Erie cars like this one, and at least one SSAM hopper as featured in last week's posting.
All photos in this post taken July 12, 2013 in Sault Ste. Marie, ON.