While I was away travelling this weekend I managed to stop off at a hobby supply store and pick up some of the raw materials I needed to keep my current projects moving forward. A little work this evening and the doors on the two wood chip boxcars are completed.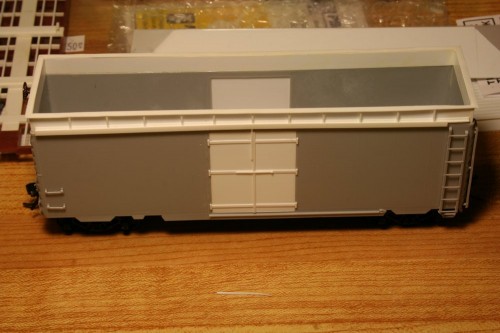 Compared to the previous post, the hinge and locking bar details have been added with .025″ rod and .010x.020″ strip to catch the overall impression and look of the prototype photo.
The two cars now just need a minor touch up of body and underframe details, and they'll be ready for the paint shop this week.