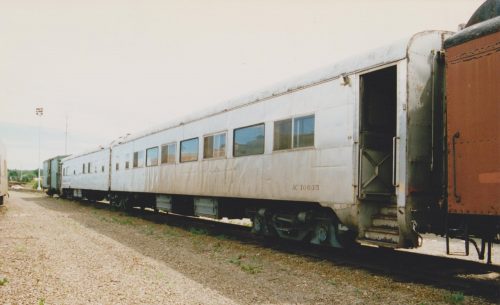 AC 10634/10365 is a twin unit articulated set (each half with its own number), converted from a twin unit coach originally built for the Southern Pacific Railroad for the famous Daylight passenger train. In the early 1970s the Algoma Central acquired at least half a dozen of these sets from SP, with a few being reconditioned and put into active passenger service, and a few others were converted into bunk cars for work service (or some of the former were later retired and converted).
According to my roster notes, 10634-10635 is possibly formerly AC 454-455 (may not have actually operated in service under those numbers, but the passenger series allowed holes for all these sets), ex-SP 2453-2454, ex-T&NO 506-507, and in its latest configuration shown here was a kitchen/diner (10634) and sleeper (10635) set.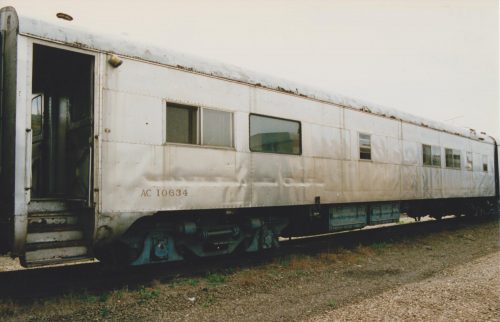 Note the interesting truck design, original to these cars.
Both photos courtesy of Blair Smith, at Steelton Yard (Sault Ste. Marie) ~1997.