For this next series in Freight Car Friday, we're going to head over to the Huron Central side of Sault Ste. Marie.
Huron Central has a small 30 car fleet of their own pulpwood cars, all 52′ (nominal) inside length cars with side stakes in several variations, from various former Canadian National and Duluth, Winnipeg & Pacific (a CN subsidiary) lineages. These cars are in captive service between the Huron Central yard in Sault Ste. Marie, where they are loaded, and the pulp mill in Espanola, ON, so these would never or rarely leave HCRY rails. However, this captive nature of the fleet makes for an interesting treat for the avid freight car enthusiast when visiting the area, and if one were interested in modelling the Huron Central, these would be an important key to representing the correct equipment and traffic.
Here's a few of HCRY's hodge-podge of ex-CN flatcars, shot in two separate visits in summer 2013 and 2014.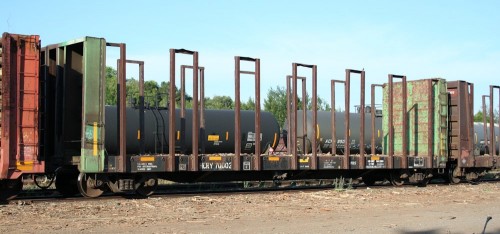 HCRY 70002, ex-CN 604651, ex-DWC 606350-606849 or 607900-608999 series?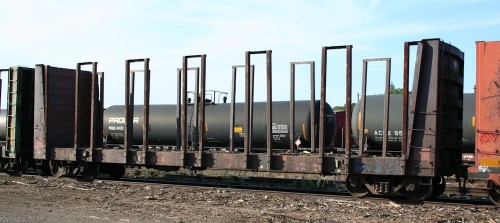 HCRY 70005, ex-CN 613051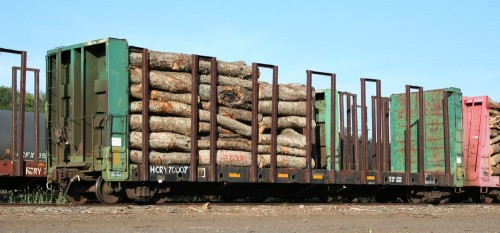 HCRY 70007, ex-DWC 605103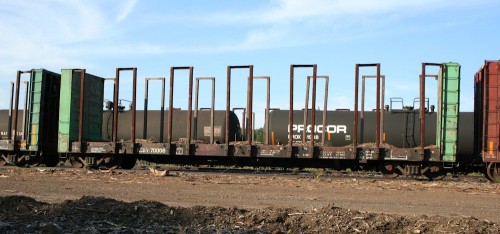 HCRY 70008, ex-DWC 606386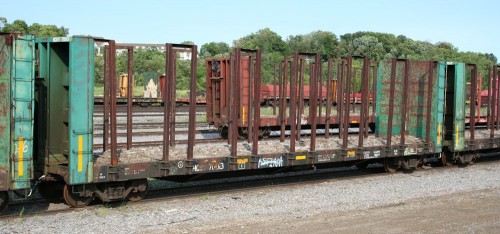 HCRY 70013, ex-DWC 606716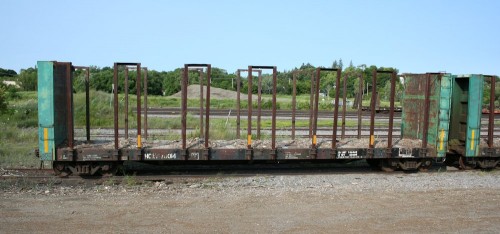 HCRY 70014, ex-DWC 606743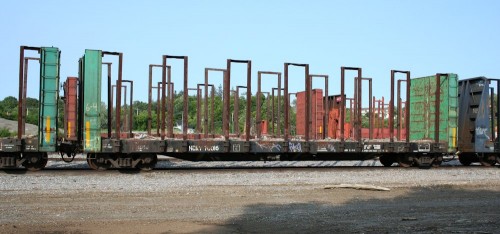 HCRY 70016, ex-DWC 608549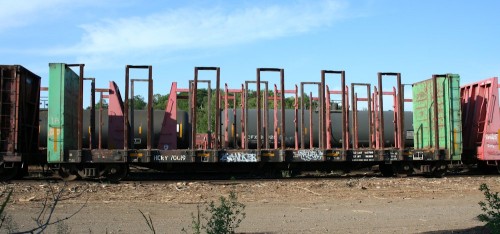 HCRY 70019, ex-DWC 608887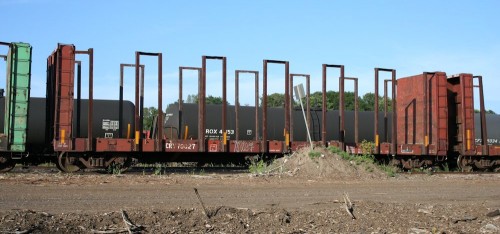 HCRY 70027, ex-CN 604068, ex-CN 608000-608349 series