Here's an old project I was able to bring off the shelf on a peaceful Sunday afternoon. I documented the start of this project earlier in a couple of postings here on this blog, (see part one here, and part two here) and it's been over a year since I've gone and done anything with this. Time to finish a few things up and get this project ready for finishing.
The next step that was holding me back on this project was drilling and installing the grab irons for the left corners on each side. Not that this was really a tough job.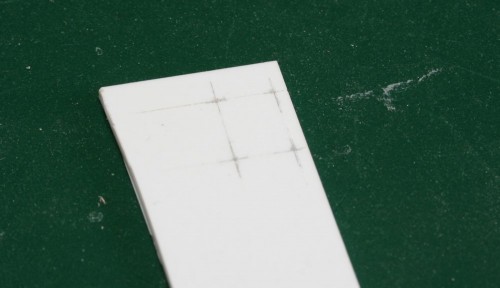 To aide in keeping everything neat and straight, I laid out the locations of the drill holes for the grab irons on a scrap piece of styrene to use as a drilling template/jig. The jig fits into the corner made by the top chord and first vertical rib on the side of the car. Then by drilling through the pre-drilled holes in the template into the car side, everything is lined up nice and neatly.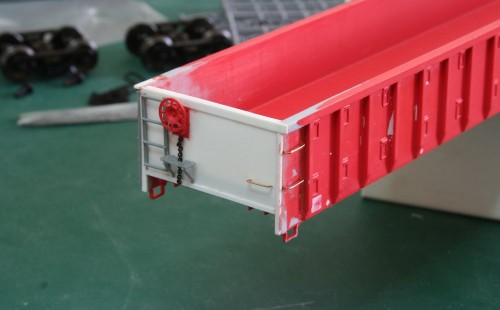 I also reinstalled the brake wheel and housing, and used a piece of scale chain to represent the brake chain heading down from the brake wheel mechanism. The brake platform/step was cut down from the original long piece removed from the factory Exactrail model with a pair of supports out of a Tichy brake details set.
At this point the car is ready to be cleaned up and prepped for painting; I'll probably fire up the airbrush this evening to give is a primer coat.