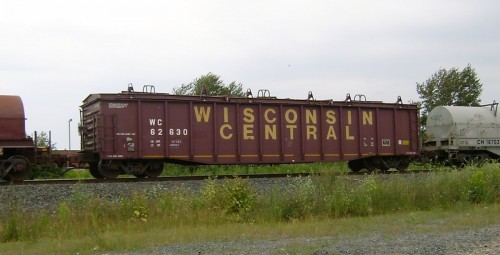 A bit older than the modern CN and CP cars recently pictured, although still a little outside my personal targeted mid-1980s modelling era, is this Wisconsin Central gondola for coil steel service.
Originally built for the SOO Line and acquired during WC's startup in 1986, this car has unusually deep sides and covers to protect the coil steel load.
Similar WC covered gondolas would have been a common sight in Sault Ste. Marie during the 1990s.
Photo taken by myself in Sault Ste. Marie in August 2004.