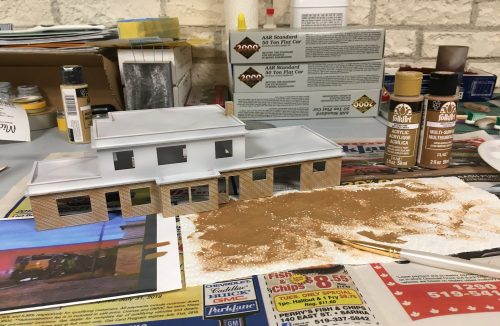 I also got some painting done on my Wawa station build this weekend.
Wawa station was a light buff coloured brick on the lower story. The model was coloured by first spraying the model with grey primer and then drybrushing the brick colour over the grey, leaving the brick faces coloured and the mortar lines in grey. The brick colour is two different shades of tan-brown craft store acrylic randomly mixed together on a pallet. (Comparing to a printout of a screen capture image of a video, I picked out a pair of colours called "Honeycomb" and "Coffee Latte" – these were just eyeballed against the printed image.)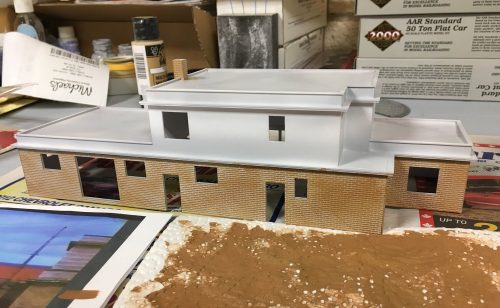 A little grimy weathering when the station is more complete will further blend the colours.