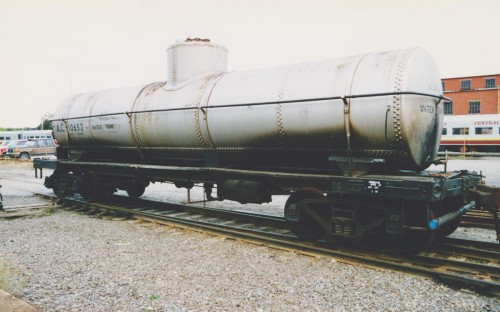 Here's another pair of water tank cars photographed in the mid 1990s at Steelton Yard (Sault Ste. Marie) by Blair Smith.
The age and origin of these cars is unknown, but these exhibit the typical silver paint on the AC's water tanks. Note the interesting lack of ladders and running boards to actually access the dome on AC 10652 above, and the additional piping on the end of the car frame for supplying water to coupled accommodation cars.
Unlike the ex-Canadian National cars featured last week however, these cars show no obvious signs of any sort of insulation or heating. Not sure how that works in January in northern Ontario.
AC 10654 below has clearly reached the end of its service life and has been retired as it's seen here off its trucks at Steelton shops.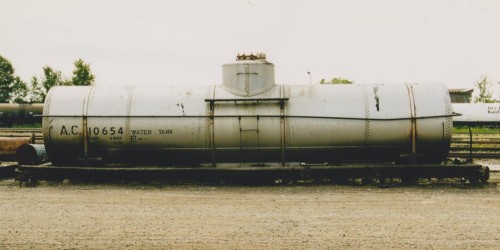 Other confirmed car numbers of similar silver water tanks include AC 10648 and 10655 (the latter also lacks ladders and running boards, like 10652).