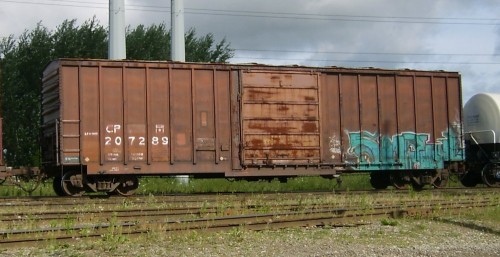 CP (ex-CPAA) 207289 50′ boxcar in the former ACR Steelton yard, August 19, 2004.
Most likely loaded with paper or woodpulp from the pulp mill at Espanola, interchanged to CN to head into the midwest United States, or possibly provided to the St. Marys Paper mill in Sault Ste. Marie.
Cars like this were previously also a common sight hauling baled pulp from mills on the north shore of Lake Superior south over the ACR from Franz.