Or, Hawk Junction, Then and Now: Part 2.
Inside the waiting room at the station at Hawk Junction, the employees have neat little almost museum type display with all sorts of photographs from the Hawk Junction and Wawa area, mostly taken by various locals. A couple of old photos showed the historic downtown of Hawk Junction, across the road from the station, around the 1970s or '80s. (Can anyone identify makes or model years of vehicles in the photo below to at least identify a minimum date? I'm not really a car guy.)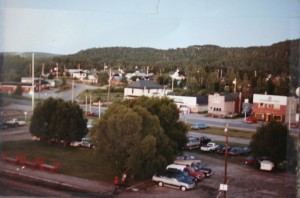 Downtown Hawk Junction. Probably taken from the top of the locomotive sanding tower. The station is just out of frame to the left.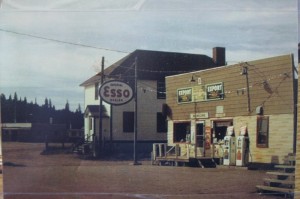 ESSO gas station (check out the antique pumps) and bowling alley (see sign above door)? Not sure about the white structure, probably a railway bunk house?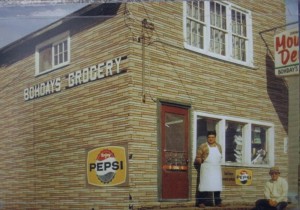 Grocery store.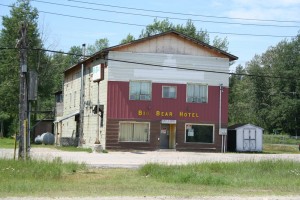 Of the buildings in the street view only the general store (the building with the gas pumps in front in the earlier photo above) and the Big Bear Hotel remain today. The hotel has obviously seen better days.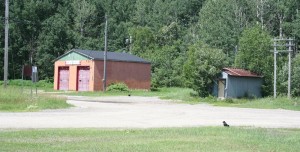 This small garage, across the street from the hotel is the former fire hall for the Hawk Junction volunteer FD. With the decline in population and volunteers, fire services are now apparently covered by the nearby Wawa Fire Department.