For the modelers, a series of walk-around detail shots of the station at Hawk Junction. For reference, Blair Smith once provided me the following footprint measurements for the station: one-storey wings each approx. 24'x20′, centre portion 24'x36′ feet (approximate overall footprint 24'x76′).
Beginning with the track side of the structure: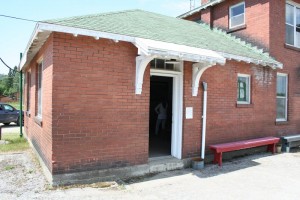 The south wing of the structure contains the passenger waiting room.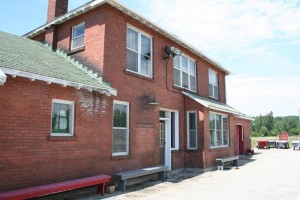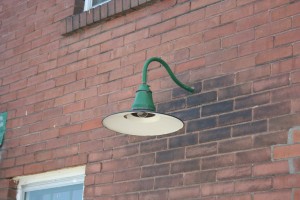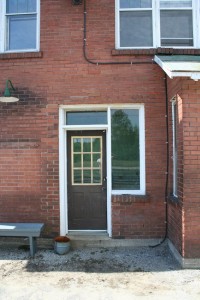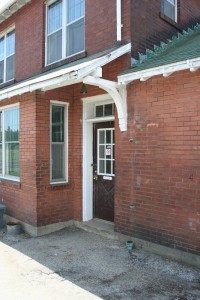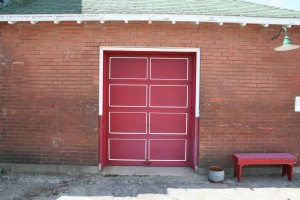 The north wing is the baggage room.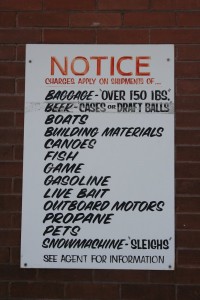 This sign gives a pretty good indication of what types of baggage may be seen on the Algoma Central locals.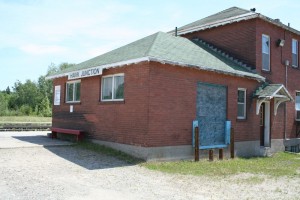 Note the difference in ground elevation from the front to the rear of the station.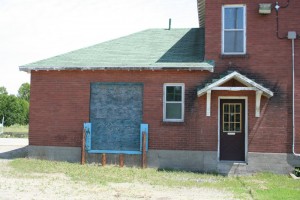 The rear freight door to the baggage room has been boarded up. Watch your step coming out of the entry door to the right!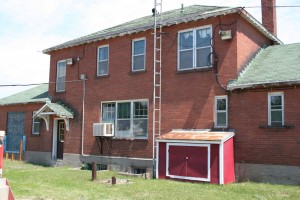 Central portion. I don't have access to any floor plans of this structure, but the lower window above the entry door suggests the location of a landing on the stairs to the second floor.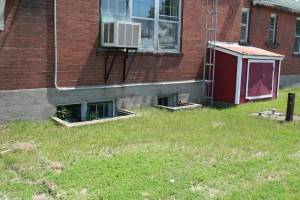 Apparently this station even has a basement.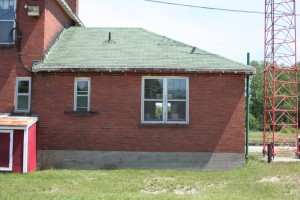 Rear of the south wing (passenger waiting room).